Wolfram High School Summer Research Program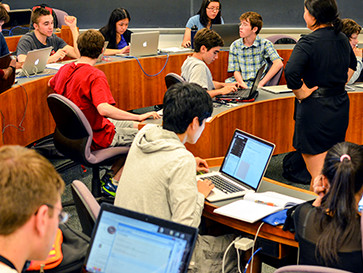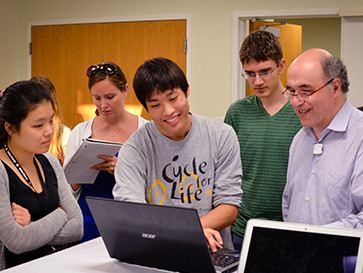 A project-oriented research experience for high-school students, introducing them to cutting-edge programming, computational thinking and innovative technology. This program is a unique opportunity for entrepreneurial and technical high-school students to explore science and technology.

Need-based financial aid is available.
Overview
Wolfram Research is one of the world's most respected computer, web and cloud software companies—as well as a powerhouse of scientific and technical innovation. As a pioneer in computation and computational knowledge, we have pursued a long-term vision to develop the science, technology and tools to make computation an ever-more-potent force in today's and tomorrow's world.
Wolfram Language, the only full-scale computational language, offers high-level representation for all computational ideas for people and AIs. With Wolfram, you can connect LLMs and other AI systems to powerful, accurate and current computation and knowledge.
The Wolfram Summer Research Program is an intensive two-week program designed to advance high-school students' programming and problem-solving skills. Through lectures and activities led by Wolfram instructors, students use Wolfram Language to learn and apply computational thinking skills.
Students will develop a project that is suited to their coding ability and subject knowledge, from ideation to finished product.
The program combines hands-on training led by Wolfram instructors, expert speakers on topics of interest, peer collaboration and individual exploration in an interactive and engaging environment.
We are looking for motivated high-school students interested in creating technical solutions to help solve a variety of problems.